We should always try to spend some time in nature. Being around in nature gives us immense pleasure. There are several ways to do it but trekking is one of the best. In this article, we are going to talk about several trekking places starting from the easy ones like the Hampta Pass.
Trekking is a very nice thing to do when you are thinking of spending time in nature but it also comes with several challenges. That is why we want to hint you so that you will end doing it the right way. Here are some of the places in India that are suitable for this purpose.
Hampta Pass
First, we would like to give you some essential geographic details of the area. This trekking will last around 6 days and lies in the state of Himachal Pradesh. The starting point is Manali. The total distance that you have to cover during this journey is 25 km. While on the journey, you may reach an altitude up to 14065 feet. Based on all the details mentioned above, you will find that the difficulty level is moderate.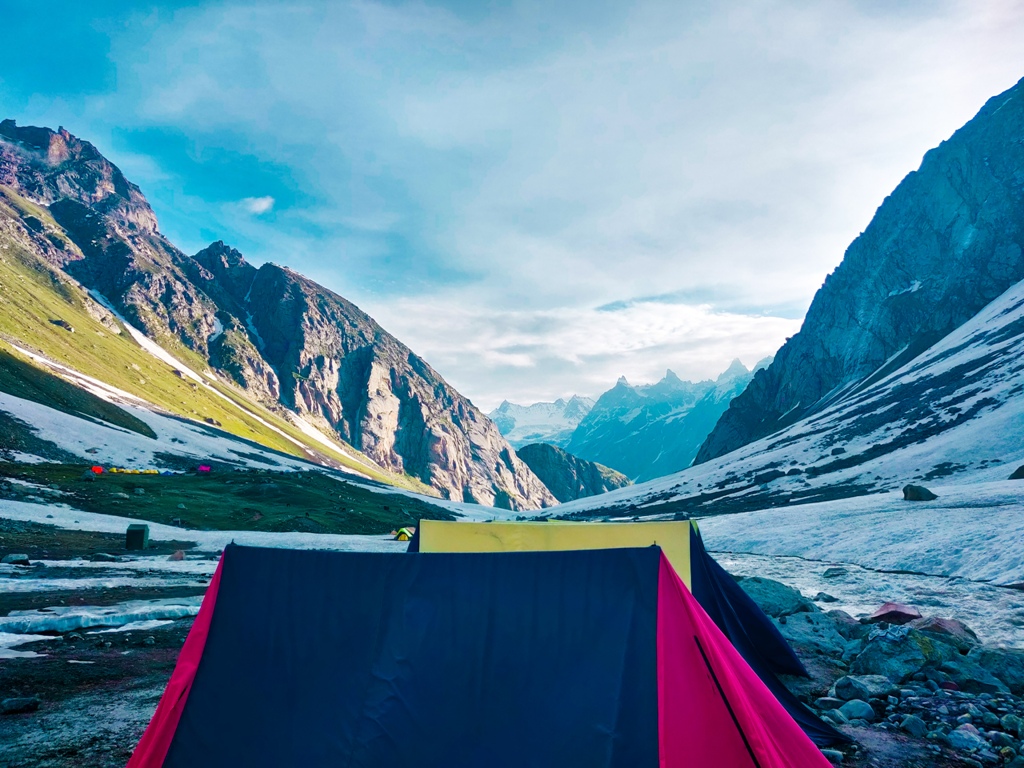 This is the best one if you are a beginner. It is full of beautiful sceneries and mountain views. And the biggest advantage is that you don't have to put much effort like the other places.
Sar Pass trek
We have put the Sar Pass trek at this point because it is quite tough. During this trip, you have to cover about 48 km. The number of days required to complete this trip depends on your speed and how much time you spend taking rest. The highest point in this journey will be about 14000 ft.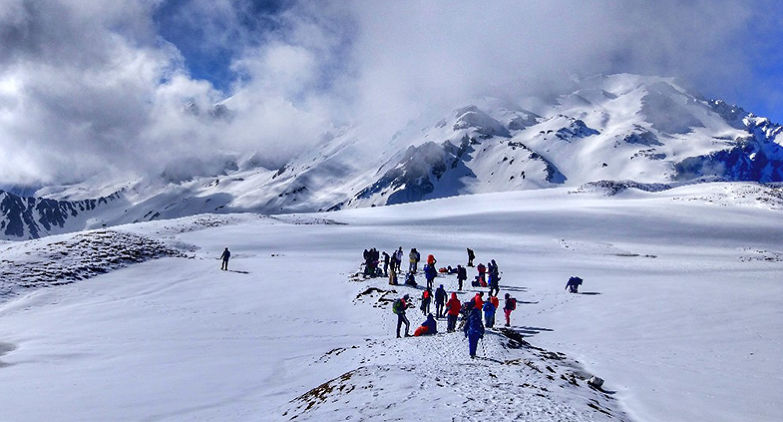 The journey starts from the Kullu district. The exact starting point is Parvati Valley in this district. People have to pass through a frozen lake during this journey. And the local term for describing a lake is Sar in that area. This is the reason why it is called the Sar Pass trek.
Prashar Lake trek
Prashar Lake trek is one of the first names that comes to our minds when someone talks about trekking nowadays. This is because the difficulty level here is moderately easy. And you have to travel about 15 km in total. If you are a person who is short on holidays, you can try it. You may end up trekking on this path in as little as 2 days. The highest altitude that you will get here will not exceed 8900 ft.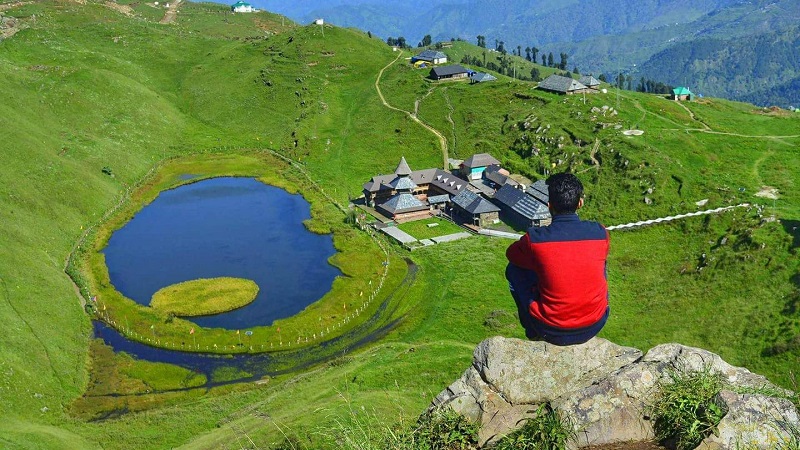 The name comes from a blue lake called Prashar. You will find several monuments on the way. That would make this journey even more wonderful.
Bhrigu lake trek
This himalayan trek is often called the most beautiful trek in the entire Himachal Pradesh. You can start it right from Manali. But remember it not among the easiest ones. The maximum altitude that you may reach during the journey is about 14000 ft. The journey duration is about 4 days but this prediction is highly dependent on your speed and approach.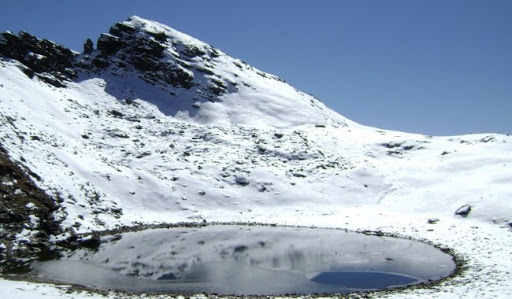 This trek is known by the name of a great saint named Bhrigu. The most attractive thing that can be found during this trip is the immensely beautiful grassland. You will enjoy a lot of things like beautiful meadows, lands full of wildflowers, etc. It is quite a high altitude trek so you should make all the necessary arrangements and take all the essential precautions.
Indrahar pass trek
Most experts would agree on the opinion that everyone should take the indrahar pass trek at least once in their lives. It is 10 days long trek having a quite considerable difficulty level. The maximum altitude that you will reach is about 14160 ft. This range is one of the most fascinating in our country.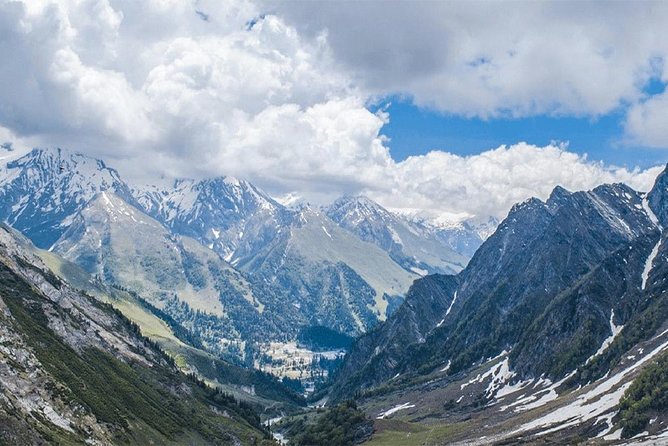 Final words
We have discussed a lot about trekking in this article. Deciding the right option depends a lot on your taste and preferences. But make sure you find yourself suitable for the trekking area. Don't just research geography and other things while forgetting about your situation.
Also Read: Best Trekking Places in India
FAQs
| | |
| --- | --- |
| best trekking places in india | hampta pass |
| best places for trekking in india | hampta pass temperature |
| best trekking places in india for beginners | hampta pass weather |
| best trekking places in south india | hampta pass igloo |
| best trekking places in north india | manali to hampta pass distance by road |
| best snow trekking places in india | hampta pass trek budget |
| best places for trekking and camping in india | hampta pass height in feet |
| best places for trekking in north india | hampta pass trek guide |
| best places in india for trekking | manali to hampta pass distance |
| best places for trekking in south india | hampta pass chandratal trek |
| triund trek | hampta pass wiki |
| triund trek distance | hampta pass trek in may |
| mcleodganj triund trek | hampta pass trek in june |
| triund trek time | hampta pass temperature today |
| best time for triund trek | hampta pass trek itinerary |
| triund trek starting point | malana village |
| mcleodganj to triund trek distance | malana village rules |
| triund trek from delhi | malana village trek |
| triund trek camping | malana village images |
| triund trek temperature | malana village history in hindi |
| triund trek mcleodganj | malana village history |
| triund trek in december | how to reach malana village |
| triund hill trek | malana village himachal |
| indrahar pass trek | malana village ancient peoples |
| indrahar pass trek distance | how to score hash from malana village |
| indrahar pass trek map | malana village himachal pradesh |
| indrahar pass trek best time | hotels in malana village |
| indrahar pass trek length | indrahar pass trek blogs |
| indrahar pass trek height | indrahar pass trek difficulty |