Have you ever heard a word Manchester? Of course, you did. It sound likes out of India, surely it does. There is a place in England which is globally popular for cotton mills and shops, known as Manchester of England. But you be more surprised after knowing that India has its own Manchester.
Ahmedabad, a city in Gujarat, which is called Manchester of India. This city entirely filled with old Indian traditions, amazing architecture of marvels, contains old centuries values, attire and deeply rooted history, after visiting this place you will definitely delighted and speechless after viewing its beauty and culture.
The city is set on the banks of river Sabarmati, which is one of the major rivers in India. It is a west-flowing river, originates from Aravalli range of Udaipur meets with Arabian sea after travelling over 371 kms and finally comes to Ahmedabad, Gujarat. It was a home for too many freedom fighters including Mahatma Gandhi and Sardar Vallabh Bhai Patel & more.
Let's go through the with brief history of this city and why is known as Manchester, where it all begins and which are most places where you can explore to know more it closely. Without further delay, let's get started to know the facts.
All you need to know about Ahmedabad, the Manchester of India
Before giving such title to Ahmedabad, there are various factors that were taken into consideration. The region plenty of cottons every year the huge production of cotton makes it easier for mills owner and workers to get resources and raw material from locally. They don't have to import from other state or country. That's why it's a hub for export cotton as well.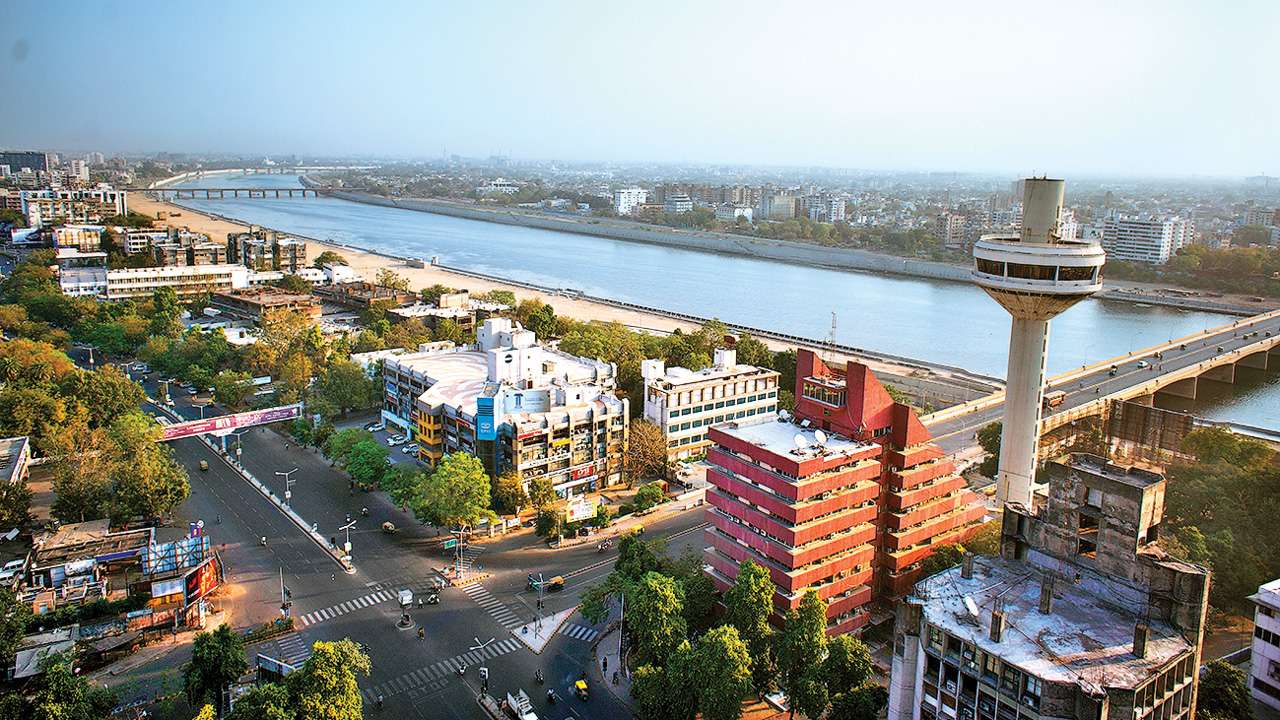 These mills are taken care and by rich business magnets because they raised and resides in the city, well familiar with the locals, experts in their job and responsibilities. Such mills are well connected with almost all major metro cities of India. These mills have access to nearby villages for skilled and unskilled workers.
The city has the oldest textile mills in the country, it has the right to be called Manchester of India. It produces a huge and unparalleled quality of cotton, best in the country.
Best Places to visit in Ahmedabad
Once you enter into this city, you start getting a positive vibe immediately the aura of the city will make you refresh and gives you never forgetting experience. You must have to visit this colorful and rich in culture city once in a lifetime to experience its beauty by your own. Below listing out
Kankaria Lake: it is a huge lake, covers a large section the beauty of it only witnesses watching it by your own eyes.
Sabarmati Riverfront: you can say it is a foot over bridgeover the Sabarmati river. You can cross this river via this bridge. During night time the beauty doubles of it with the lights, slow blowing wind and flowing sound of river.
Adalaj Stepwells: this place was constructed to get rid of from the water crisis for nearby villages. It has may wells which stores water. Now it is one of the architectural marvel of the city.
Sabarmati Ashram: this ashram is known as Mahatma Gandhi's house, he used to live here. He started his daandi yatra from this Ashram he truly is a freedom fighter.
Sarkhej Roza: is basically a tomb house, previously known as Acropolis of Ahmedabad, now as one of the ancient marvel.
Best time to visit Ahmedabad
November to February: this period is considering as perfect time to visit this city. The weather is very pleasant in winter season.
June to October: don't forget to take an umbrella with you as this is the monsoon season, the temperature ups and downs tremendously during this period.
March to May: this season also best suited to visit this city, during summer season you can clearly see the beauty of this colorful city.
Few more cities which are also called Manchester of India
Yes! You read it right, India has more Manchester cities. Ahmedabad is not only city which is called by this name, there are few more cities which are known for similar kind and also popular around the country.
Manchester of South India: The Tamil Nadu state has a city Coimbatore, which is known as Manchester of South India. The city has extensive production in textile industry, gives the major production goals. Coimbatore have more than 30,000 industries including tiny, small, medium large industries.
Manchester of North India: Uttar Pradesh is one of the largest state of India, it has many rivers. Kanpur is situated near basin of river Ganga, which makes it a comfortable place to establish an industry. Kanpur is called Manchester of North India. Similarly, other Manchester it is famous for cotton textile industry.
Listing out the few similarities between Manchester of England and India
The Manchester of England is globally popular for its mills of cotton. Ahmedabad also kwon for its cotton mills and large production of cotton across the country.
Both are situated on the banks of river; such location helps cotton threads drying out easily. The Manchester of England located at the banks of river Mersey, whereas Ahmedabad also sits on the banks of river Sabarmati.
The climate and temperature of both cities aids in growing cotton fast and ideal for spinning the cotton thread.
Final Words
Hope, the above given insights for the amazing city Ahmedabad will helps you to know it more. Now you can mark this city for your next summer vacation. By witnessing the beauty of it by your own is surely gives you joy and never forgetting experience. If you have more queries or comments to mention, feel free to get in touch with us.
Also Read: Who Really Uses Famous People From Guatemalas
FAQs
manchester of india
manchester of south india
manchester of north india
manchester city of india
manchester of east india
manchester of india is called
which city is known as manchester of india
manchester of west india
ahmedabad manchester of india
east manchester of india
manchester of india means
manchester of south india is
why is ahmedabad called the manchester of india
why coimbatore is called manchester of south india
manchester of india mumbai
why ahmedabad is called manchester of india
manchester of india kanpur
manchester of india ahmedabad
what is manchester of india
which is the manchester of india
the manchester of india
which is called the manchester of india
manchester of india 2017
who is the manchester of india